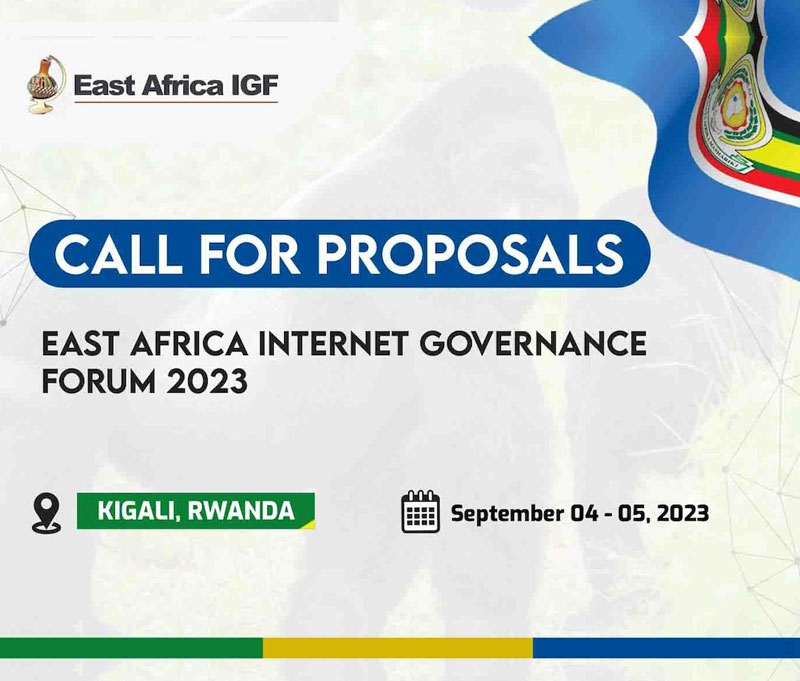 The East African Community (EAC) together with the Rwanda Internet Community and Alliance (RICTA) will be hosting the 10th East Africa Internet Governance Forum (EA-IGF), which will take place from 4th – 5th September, 2023 at the Kigali Convention Center in Kigali, Rwanda.
This year, the Forum is convened under the theme: 'The Internet We Want – Empowering All People in East Africa.'
The two-day meeting is a multi-stakeholder forum that brings together representatives from the government, media, private sector, civil society, technical community, academia and individuals interested in shaping the discussion on how the Internet is governed in East Africa.
The forum aims at creating awareness and instituting a consensus building process to develop a common understanding of the region's Internet governance issues, as well as building policy-making capacity to enable meaningful participation in global Internet policy, governance and development processes.
This year, the Forum aims at addressing the following pertinent issues to include:
AI & Emerging Technologies;
Avoiding Internet Fragmentation; 
Cybersecurity, Cybercrime & Online safety; 
Data Governance & Trust;
Digital Divides & Inclusion; and 
Human Rights & Freedoms.
The secretariat thus invites interested parties to submit session proposals to shape the agenda of the EAIGF2023. The call for proposals shall remain open until July 10 2023. Proposals submitted after the deadline will not be accepted.
Call for session proposals opens: June 21, 2023
Call for session proposals closes: July 10, 2023  
Acceptance notifications: July 17, 2023
AfIGF 2023: September 04 – 05, 2023
Please submit your session proposal via https://forms.gle/gRnheXm8QYftvtAo9
Note: The deadline for session proposal submissions is July 10, 2023. Late submissions will not be accepted.
If you have any inquiries or require further information, please contact the secreteriat at info@eaigf.africa